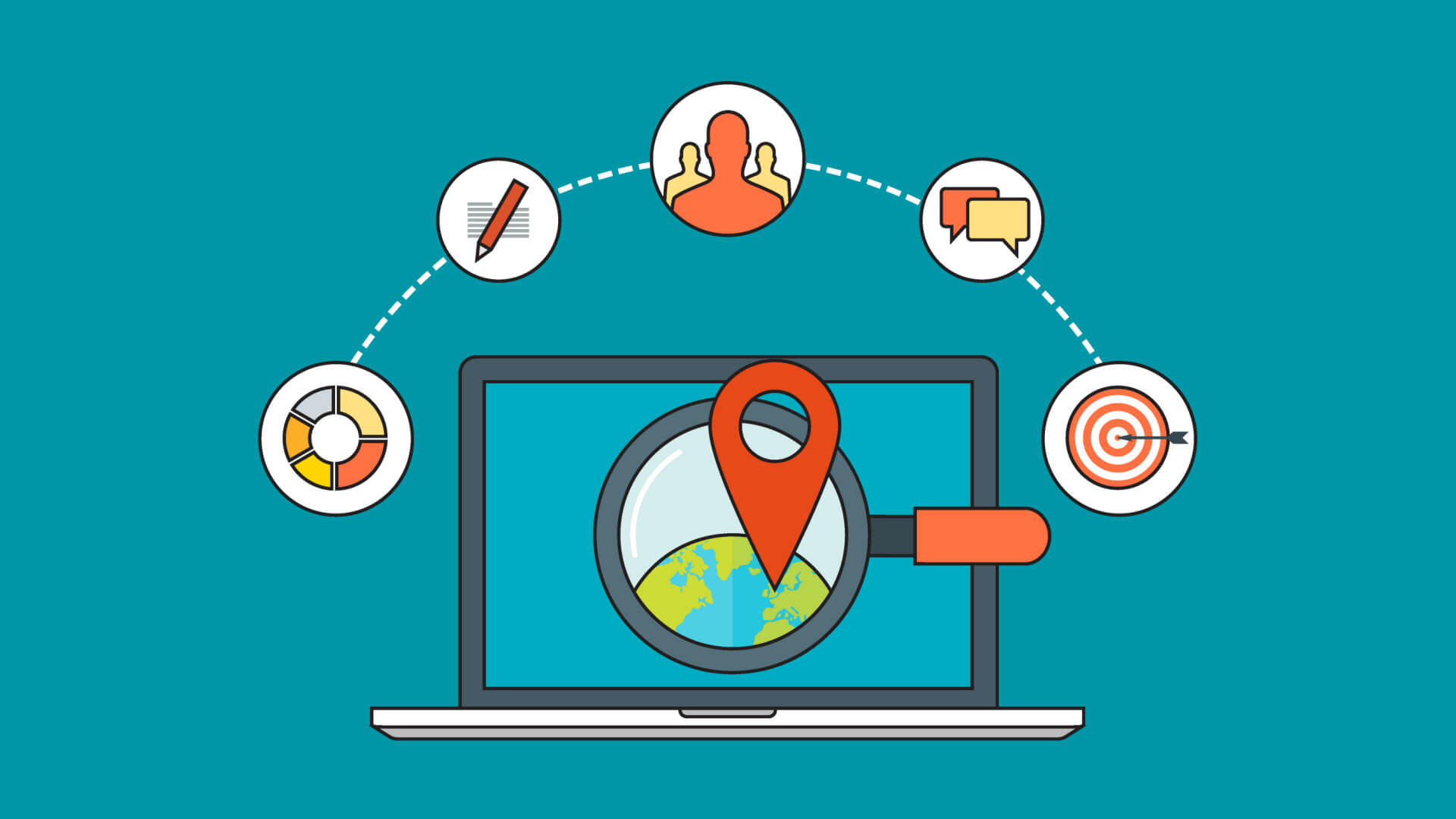 Without the need to implement costly online marketing campaigns, you can improve the exposure of your business locally . How? Simply through a series of simple but effective actions that ensure that a large number of customers will come with you when they are looking for a product or service like the one you offer.
We start?
Register your business in Google My Business
If Google has created this tool it is for you to take advantage of it. Do not delay another minute, and register your business in Google My Business , because every time a client searches for a business like yours in your city, and you do not appear, you are giving a customer to your competitors.
Once you are registered, your company information will be visible to the right of the index, as long as you perform searches that are in tune with what you offer: your address, phone, customer opinions … In addition, you will also appear in Google Maps , so if someone near your area searches for a business like yours on the map, you'll appear highlighted.
Use local ad extensions
Local ad extensions serve to provide useful information about your business without it even being necessary for that person to visit your website. Below the text of your AdWords a series of links to different sections of your site are deployed, which, besides improving the visibility of the ad itself, it is easier to generate interest, since the information is broader and There is more chance that one of these extensions will respond exactly to what the potential client is looking for.
Use the testimonials as a sales tool
Any potential client will be more predisposed to trust what you offer if you check that others have done it before. Have testimonials on your website, publish links to press reviews on social networks or publicly expose in any way the satisfaction of your current customers with the product purchased or the service received, will help you get new ones much more easily .
If in addition, you can get other blogs to link you and mention you with positive comments, you will have many more options to appear exposed to the eyes of your potential and that they decide to trust you.
Use local directories
Although Google is the one "part of the cod", you do not have to limit yourself to its advertising. There is an audience that will not see your ads because they have an advertising blocker, others simply trust local directories more because they interpret that they offer more accurate information.
In any case, it is worthwhile to diversify your routes of exposure , and local directories continue to have their public.
Get the most out of social networks
Many business owners believe that just open a profile on Twitter and another on Facebook and that the public will only arrive. Social networks have an impressive power, but you have to know how to manage them properly. Instead of using them as a tool to sell, teach the human side of your company . Talk to your audience Give him entertainment. Interact with them Become your friend
When you have achieved that they see you as a person, and not as a company, they will begin to be more receptive to your commercial proposals. Social networks offer endless possibilities for interaction with the public, and if you are creative, you can end up creating a community around your brand. An asset that guarantees sales, not in the short term, but also in the medium and long term.