HYPERSCALE YOUR DATA
OUR FACILITIES CAN SCALE AND GROW TO ACCOMMODATE FUTURE DATA INFRASTRUCTURE REQUIREMENTS
Ninety percent of the worlds data was created in the last two years, and with this explosion of data, bandwidth demands are increasing proportionally. At the same time, compute platforms are becoming more dense, and power and cooling intensive.
When you partner with C4i, you're building your infrastructure with a data center provider that can scale to meet the demands now and in the unforseeable future. That is the essence of hyperscale, that is the relentless pursuit of C4i's data center facilities.
C4i Data Center, A FACILITY UNLIKE ANY FACILITY YOU'VE EVER EXPERIENCED
Launched in 2017, C4i Data Centers represents the beauty, technology, scalability and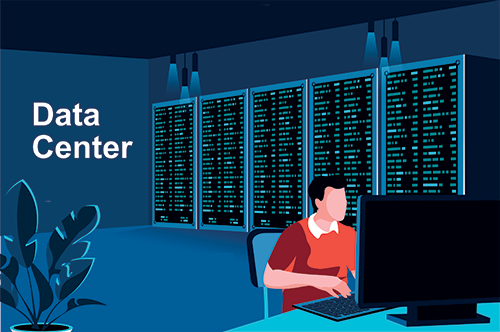 affordability of a C4i data center solution. C4i facilities are always located in a low disaster risk profile geography, in an area with some of the nation's lowest power rates, and with great service and support you would expect from a world class data center provider.
COLOCATION
C4i allows your business to optimize its data infrastructure through secure, scalable, and redundant colocation data center facilities.
COOLING
C4i cools its data center facilities with intelligent, networked CRAC units that leverage ambient air and proprietary cold aisle containment technology.
POWER DELIVERY
As computing platforms become more power intensive, companies depend ever more on their data center provider to deliver affordable, redundant and high density power.
CERTIFICATIONS
C4i Technologies Inc. understands the importance of ensuring the utmost transparency in internal controls and procedures. We want our customers to know they can trust C4i to provide data center facilities and services that meet the strictest control standards and industry best practices.
SECURITY
C4i's facilities employ multiple protocol to keep your data infrastructure safe. Entrance to the data center floor is guarded with two factor, 5 layer authentication, and optional measures to meet the most strict security requirements.