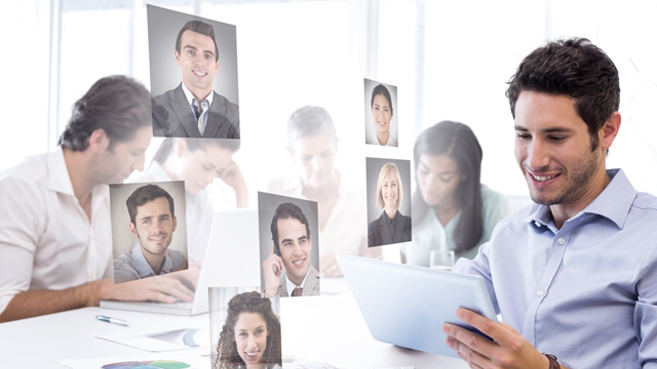 Scrum Masters are highly demanded professionals in most companies for their key role in the success of a project. Here we offer a look at the role they play, relevant certifications, salaries and job listings.
Scrum is a powerful framework for implementing agile processes in software development and other projects. This highly adopted framework uses brief work iterations, called sprints , and daily meetings, called scrums, to address discrete parts of a project in succession until the project is complete. There are three key roles within Scrum: the Scrum Master, the product owner, and Scrum team members.
What is a Scrum Master?
As the leader of a Scrum team , it sponsors a project, provides guidance to the team and owner of the product, and ensures that all practices are followed by team members. It not only addresses all facets of the agile development process, but also serves the business, product owner, team and individuals in the following ways:
In the business environment, it creates a creative, safe, productive and supportive development environment and allows multidirectional collaboration.
At the product owner level , it facilitates planning and helps owners understand and adhere to scrum techniques and practices.
At the team level , it provides guidance, training, support and facilitation, and helps eliminate any obstacles that teams may encounter along the way.
At the individual level , it supports individual efforts, tackles any problems that arise, and removes obstacles to help people focus and be productive.
Scrum Master Training and Certifications
Two well-known organizations, the Scrum Alliance and Scrum.org, offer training and Scrum certifications .
Scrum Alliance
Established in 2001, it is one of the most influential organizations in the agile community. It is a non-profit association with over 500,000 certified professionals worldwide. Scrum Allianceoffers the following Scrum certifications :
Certified ScrumMaster (CSM): The CSMs "act as" servant leaders ", helping the rest of the Scrum team work together and learn the Scrum framework."
Certified Scrum Product Owner (CSPO): CSPO are "the people closest to the 'commercial side' of the project.
Certified Scrum Developer (CSD): CSD certification "teaches students the most important tools and techniques that need to be applied to build good software in the iterative and incremental way that Scrum requires."
Certified Scrum Professional (CSP): A CSP "challenges Scrum teams to improve how Scrum and other Agile methods are implemented for each project."
Scrum.org
Scrum.org was founded in 2009 as a "global organization dedicated to improving the software delivery profession by reducing gaps, so work and work products are reliable."
Scrum.org offers Master Scrum Professional (PSM) certifications at three levels:
PSM I: PSM I certificate holders "demonstrate that they understand Scrum as described in the Scrum guide and the concepts of applying it".
PSM II : PSMII certificate holders "demonstrate that they have an understanding of the underlying principles of Scrum and can effectively implement Scrum in complex real-world situations."
PSM III: PSMIII certificate holders "have a deep understanding of the application and practices of Scrum and Scrum Values ​​in a variety of complex organizational and team situations."
Scrum Master Salaries
Based on the Project Management Institute's "Power Gain: Project Wage Survey, Ninth Edition" report, working in Agile / interactive / incremental / Scrum earn between $ 105,000 and $ 188,000 a year.
Scrum Master jobs
Since Scrum can be applied to virtually any organization, Scrum Masters are in high demand as companies continue to look for ways to complete their projects and products faster. In fact, according to LinkedIn are among the "most promising jobs of 2017" with a growth of 104%.
https://www.c4iusa.com/seo-detroit
Are you looking for a web designer to get your website design projects done? Hiring a web designer is a crucial decision and there are a number of factors that should be considered while choosing a web designer for your website design projects.
Experience
One should find out how long their website developer or website agency has been in business and what type of projects they have worked on. There are many models for websites, and often someone whose past experience with a similar client type will be an advantage to you.
Past experiences with similar business types should lead to quicker discovery because that website designer knows what options there are and what questions to ask. Also, make sure that your developer is working with modern technologies and best industry practices, no matter if they know your business model or not.
Modern practices lead to better search engine results and good usability across multiple browser types and operating systems.
Development Skillset
Although this may be harder to hone in on, ask your website developer or website agency about their skill set and attention to best and industry standards. Ask if they are using most modern HTML coding, high quality CSS for best cross browser compatibility, smart basic search engine optimization practices, and a site that is foundational in that you can add more pages or content down the line. You may want to ask how far their technical strengths are in custom programming, ecommerce, content management system development, or other skills if you know you may need them.
If you want to sell products online, you will need a website developer who has a lot of experience in ecommerce design and development. Often, as a company uses the web more and more, business owners find they need more than one person do handle all skill sets needed for a particular website project.Website Portfolio
A website company's work will most often speak for itself. Decide if you like their website design portfolio.
A design portfolio will show you what styles a website company can deliver and what type of features to expect in their page designs. When you look at a website design portfolio, you can form questions about those designs that may lead to a better design for you. If you see something you really like one of the website designer or website agency designs, you can point out what you like about it, what you want, and what you do not want.Client References
Ask for your website designer's client references. Who better to talk to than current and past clients? One should not feel strange about asking for this.
A website is often not a small investment and one should be sure he or she knows what the website developer's customers are saying. You may want to talk to client's who have similar projects to yours.Strategy
A website project requires proper preparation, attention to detail, collaboration, and more. Organization becomes as important as any of these items.
You will want a website designer who can effectively communicate with you and your personnel, from project start to project completion. If you need a hand holder, hire a hand holder. If you want someone who will come in for planning meetings once a week as part of the project, hire someone who can commit to that.
A website developer needs to have organizational tools in place to keep the project on time and can get all involved to meet deadlines in order to meet time goals. Ask your website developer how a project process will go and see that you can agree to meeting times and other requirements for good outcome.
Availability
If you know when you need your website to go live, make sure your website developer will be able to make him or herself available to meet your deadline. If they have many projects at once, make sure they will make your project as important and will meet your time requirements.
Flexibility
On the other hand, if you require a designer who can be more flexible and accommodate you when you can make time, see that this can be done. If you know you want many designs or may change your mind in the middle of the project as to what direction you want to go, make sure you developer knows this and can work with you.
Developers may require more or less money depending on the flexibility you need. If you need the flexibility, however, the change in price may be an easier decision that if you did not.Location
Website designers have the luxury and flexibility to work wherever they have a computer with their website design software tools and utilities. Some designers are less flexible in that they require the ability to work from home or from an office that is provided for them.
A website client must determine what type of communication is required, especially when considering websites will need updates. Your website designer will probably be someone you will work with for quite a while if all goes well.
If your business is in Los Angeles, California for example, and you require someone to visit your office once a month, you should probably hire a website designer who lives in Los Angeles or nearby.Education
Many website designers teach themselves or take specific courses in school to be able to do what they can do. A degree is not a requirement, as nothing speaks for itself like a good website design portfolio, but a degree in a related field does add credibility.
Degrees in Marketing, Graphic Design, Business (with emphasis in e-business), Communication, Programming, Sociology, and Psychology are additional assets. Often, when an agency is hired, they will have people with various degrees. Many eyes on your projects from diverse backgrounds may help better user experiences for all personality types.
Personality
Do you like your web designer's attitude, their tone, and the way they dress and present themselves when in your company? Make sure you feel comfortable with the website designer you choose because you will most likely work with this person for a long time.
Websites need updates and website trends change. You will want a website developer who will communicate with you about all of the things you can or should be doing with your website. Again, do you like the people you are about to hire?
Many Businesses around the globe are starting to realize how powerful Mobile Apps for iPhone, iPad, Android phones and tablets, Blackberry and Windows Mobile can be in advertising and promoting their products and services.
This is not a new idea and apps are not new. They have been around since Steve Jobs presented the concept in 2007. Now there are over 565,000 apps in the US iTunes store alone!
Here in Kelowna and the Okanagan we are seeing that very very very few businesses have taken advantage of this incredibly powerful mobile marketing and advertising medium.
There is nothing like a mobile app to brand, advertize and market your business.
Many people think of an app as a game or a tool or utility. They don't realize that an app can promote a business, product, service or group like no other media that is in use. This not only includes print advertising, TV and Radio but includes all the current internet marketing methods like web sites, blogs, podcasts, Youtube video advertising, SEO or Search Engine Optimization.
Apps have the ability to carry on a two way connection with a prospect or customer like nothing else can. They give the business owner the ability to "Push" information to the app user. They don't have to wait for the customer or prospect to "Pull" information in about them.
A Custom Mobile Application or App for your business will give you tools like
• Push Notifications
• Digital Coupon offerings
• Digital Loyalty Rewards programs
• Branded QR Code Scanner
• Branded Digital Voice Recorder
• Branded Note Pad
• Events for your business or things your customers want to know about
• Call You or Email You from the App
• View your website in the app
• Turn by Turn Directions to you with the maps and gps of the smartphone
• A platform for showing your "Proof" about your business
• Photo gallery
• Show off your facebook, twitter or Youtube channels
• Featured Listings if your are in Real Estate
These are just a few of the tools available. Follow Duckworth Consultants Blog here on KelownaAppDevelopment.com to learn more about what tools are available and how a custom app will help your business like no other media can.
At Duckworth Consultants we also will help you develop any type of app. Have an app idea that you would like to sell in iTunes or Google Play? We provide this service as well. We help you develop the idea and teach the things to have in a successful app. How to drive down loads of you app. Even how to set up your own developer accounts so you can made money with your own app idea, like a game or a utility app.