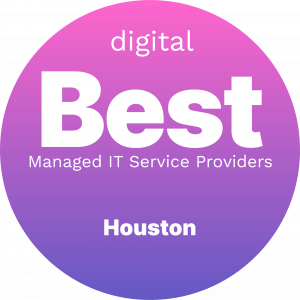 Digital.com, a leading independent review website for small business online tools, products, and services, has named C4I Technologies INC among the best managed IT services in Houston's for 2021. The top firms were evaluated based on multiple service lines, size of firm, and industry focus. 
C4I Technologies INC and other providers were expected to offer a variety of services with options for remote or on-premises support. The study also included both large and small firms to help businesses find cost-effective and customizable solutions for their needs. Experts at Digital.com examined providers that work with clients across various industries and different types of organizations.
Digital.com's research team assessed 153 companies across the city based on 10 different variables. To access the complete list of best managed IT services, please visit https://digital.com/managed-it-service-providers/houston/. 
ABOUT C4I TECHNOLOGIES INC

C4i uses BizOps, a data-driven approach to decision making, aligning IT efforts with business outcomes. For the purpose of supporting and promoting the discipline of business analysis, C4i uses the best practices promoted by the International Institute of Business Analysis (IIBA). Our development and deployment framework for enterprise-wide application development, customization, are service-centric using a set of detailed practices for IT service management (ITSM) that focuses on aligning IT services with the needs of business and to shorten the systems development life cycle and provide continuous delivery with high software quality, uses DevOps judiciously. C4i embraces as an architecture framework, The Open Group Architecture Framework (TOGAF) for enterprise architecture providing an industry-standard approach for designing, planning, implementing, and governing enterprise information technology architecture.
ABOUT DIGITAL.COM
Digital.com reviews and compares the best products, services, and software for running or growing a small business website or online shop. The platform collects twitter comments and uses sentiment analysis to score companies and their products. Digital.com was founded in 2015 and formerly known as Review Squirrel. To learn more, visit https://digital.com/