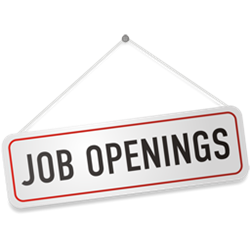 POSITION RESPONSIBILITIES
Serve as key liaison to other departments that have specific business functions.
Collaborate with departments to identify, document and communicate business needs and provide IT solutions.
Plan, elicit, capture, analyze and validate business, functional and technical requirements.
Facilitate requirement elicitation sessions and walkthroughs with business and IT resources.
Perform current state analysis of existing business systems, applications and functions.
Produce timely, high-quality, requirements-related work products, including requirement specifications, process flows, mock-ups and wireframes.
Facilitate the definition, creation and management of the project backlog.
Author high-quality user stories, features and epics.
Participate and in some instances, lead backlog grooming activities for assigned projects.
Answer questions and clarify requirements for projects and enhancements during the estimation process.
Plan, facilitate and execute system / functional testing and UAT for projects and enhancements.
Become deeply immersed and knowledgeable about core business functions, processes and workflows associated with assigned business areas and projects.
Understand the relationships, dependencies and impact of neighboring business functions.
Understand core systems, applications and technical platforms.
Document, analyze and assess current business processes and underlying systems / applications.
Evolve into a subject-matter expert who can easily liaise between IT and other departments.
Collaborate with other departments and IT to develop business cases associated with new project requests.
Coordinate tactical-related business requests for IT development enhancements.
Minimum Qualifications:
Education: Bachelor's degree in a work-related discipline/field from an accredited college or university.
Experience: Six (6) years of progressively responsible and directly related work experience.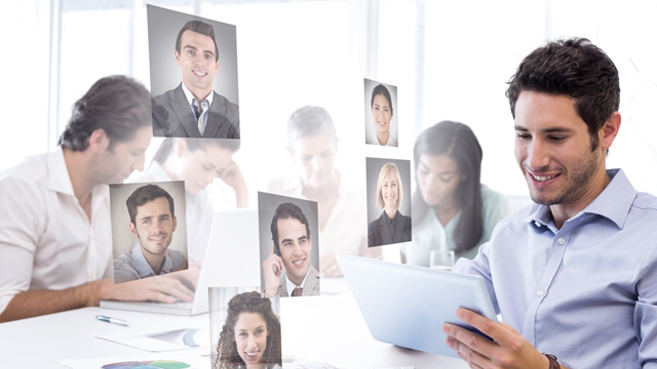 Scrum Masters are highly demanded professionals in most companies for their key role in the success of a project. Here we offer a look at the role they play, relevant certifications, salaries and job listings.
Scrum is a powerful framework for implementing agile processes in software development and other projects. This highly adopted framework uses brief work iterations, called sprints , and daily meetings, called scrums, to address discrete parts of a project in succession until the project is complete. There are three key roles within Scrum: the Scrum Master, the product owner, and Scrum team members.
What is a Scrum Master?
As the leader of a Scrum team , it sponsors a project, provides guidance to the team and owner of the product, and ensures that all practices are followed by team members. It not only addresses all facets of the agile development process, but also serves the business, product owner, team and individuals in the following ways:
In the business environment, it creates a creative, safe, productive and supportive development environment and allows multidirectional collaboration.
At the product owner level , it facilitates planning and helps owners understand and adhere to scrum techniques and practices.
At the team level , it provides guidance, training, support and facilitation, and helps eliminate any obstacles that teams may encounter along the way.
At the individual level , it supports individual efforts, tackles any problems that arise, and removes obstacles to help people focus and be productive.
Scrum Master Training and Certifications
Two well-known organizations, the Scrum Alliance and Scrum.org, offer training and Scrum certifications .
Scrum Alliance
Established in 2001, it is one of the most influential organizations in the agile community. It is a non-profit association with over 500,000 certified professionals worldwide. Scrum Allianceoffers the following Scrum certifications :
Certified ScrumMaster (CSM): The CSMs "act as" servant leaders ", helping the rest of the Scrum team work together and learn the Scrum framework."
Certified Scrum Product Owner (CSPO): CSPO are "the people closest to the 'commercial side' of the project.
Certified Scrum Developer (CSD): CSD certification "teaches students the most important tools and techniques that need to be applied to build good software in the iterative and incremental way that Scrum requires."
Certified Scrum Professional (CSP): A CSP "challenges Scrum teams to improve how Scrum and other Agile methods are implemented for each project."
Scrum.org
Scrum.org was founded in 2009 as a "global organization dedicated to improving the software delivery profession by reducing gaps, so work and work products are reliable."
Scrum.org offers Master Scrum Professional (PSM) certifications at three levels:
PSM I: PSM I certificate holders "demonstrate that they understand Scrum as described in the Scrum guide and the concepts of applying it".
PSM II : PSMII certificate holders "demonstrate that they have an understanding of the underlying principles of Scrum and can effectively implement Scrum in complex real-world situations."
PSM III: PSMIII certificate holders "have a deep understanding of the application and practices of Scrum and Scrum Values ​​in a variety of complex organizational and team situations."
Scrum Master Salaries
Based on the Project Management Institute's "Power Gain: Project Wage Survey, Ninth Edition" report, working in Agile / interactive / incremental / Scrum earn between $ 105,000 and $ 188,000 a year.
Scrum Master jobs
Since Scrum can be applied to virtually any organization, Scrum Masters are in high demand as companies continue to look for ways to complete their projects and products faster. In fact, according to LinkedIn are among the "most promising jobs of 2017" with a growth of 104%.
https://www.c4iusa.com/seo-detroit
How many external links are required for the first results in SEO website promotion?
When you begin to optimize your site in terms of SEO, you will want to see the first results of your work as soon as possible. You will want to promote your brand at the very beginning of its path or, conversely, correct mistakes of the past when you neglected the promotion on the Internet. At the same time, you already know that links are the most effective tool for increasing the credibility of your domain and improving the ranking of your site on relevant queries. Even though you were originally prepared for the fact that link building is a long-term tactic, you will want to know how many external URLs you will need to get to make things go uphill. Let's find out.
Most Important Links Settings
First of all, you need to understand that not all links are equally valuable to you. They are small indicators of your status on the web and can help you in your work depending on a number of factors: your source, placement and relevance.
When evaluating the effectiveness of links, the following parameters are most often considered:
● Influence of the source . The most important parameter of the link is the authority of the domain (or – to a lesser extent – the authority of the page) that refers to you. The more respected sites publish information about your domain, the sooner you will become a verified source of information for Google. In order to assess your level of authority, you can use the Moz Open Site Explorer tool. In most cases, the higher the digit as a result of the operation of this tool, the greater the effect the selected link will have. Always seek publications on more respected resources than yours.
See Also :     Best Seo Services In Hyderabad
See Also:     SEO Companies In Hyderabad
See Also:     SEO Services Companies In Hyderabad
● Variety of sources . After publishing the URL on this or that site, the effectiveness of each subsequent link from the same domain will decrease. From the point of view of SEO, it is much more profitable to promote the same link on three different domains than to publish three URLs on the same resource, even if it is very authoritative. A variety of sources also plays a leading role in the formation of the value of a link.
● Landing page . Links to your site will increase the status of not only your domain, but also individual pages to which they will point. If you promote one page with high-quality content, it will start to rank higher in the ranking faster than if you were distributing several materials at once. In general, SEO is valued for diversity, but it is in this situation that you can benefit from focusing on one thing.
● Links between keywords . Anchor text of your external links no longer plays such a role in SEO, as before. However, it is important that there is a link between your anchor text and the content on third-party sources that link to you. Everything that you do and everyone you work with should have similar goals. Thus, the relevance of the pages of your site is formed.
● Time . Do not forget that getting an external URL to your site does not lead to an instant increase in its authority. Google needs time to index and evaluate your link, and it may take several weeks or more before the first results are received.
Other important parameters
In addition to all of the above, you should pay attention to other important parameters of the valuable link:
● Other elements of your site . Links are very powerful, but not the only tool for website promotion in search engines. Such elements as site structure, as well as the quality and relevance of your content, can significantly affect the course of your SEO campaign.
● Current status in the search engine and position in the ranking . If you just started to optimize and promote your site, the first results of your work will become visible very soon: having acquired a new external URL, your position in the ranking will immediately increase. However, if you are already an authoritative site, then such a small step will not be enough. You will need a lot of effort to get around competitors and take the first position on the search results pages with the help of external links.
See Also :     Best Seo Services In Hyderabad
See Also:     SEO Companies In Hyderabad
See Also:     SEO Services Companies In Hyderabad
● Additional links . When information about your domain is published by another resource, you have a great chance not only to attract a new audience, but also to get a few more external URLs. It often happens that the site hosts some material, and they are shared by other publishers. If your content is interesting enough and quality, you will not be limited to one third-party publication at a time.
● Competition . Do not underestimate the factor of competition for the keywords that you are going to target. If you want to achieve the first position on the popular "key", you will have to get hundreds, or even thousands of external URLs for these purposes. Therefore, do not neglect work with less competitive, but more relevant keywords for your business – you can be at the top of the search results pages much faster and more securely settle there.
In general, it is impossible to calculate the exact number of external links that lead to the first results in SEO, because they are not the only factor in successful ranking. Everything will depend on how much time and effort you put into the link building. By tracking the quality, diversity and sources of your external URLs, you will be able to achieve the desired leadership faster, at least within a few weeks. Do not bet on the number of links, but on their quality, and then the success will not keep you waiting.