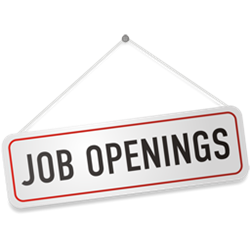 POSITION RESPONSIBILITIES
Serve as key liaison to other departments that have specific business functions.
Collaborate with departments to identify, document and communicate business needs and provide IT solutions.
Plan, elicit, capture, analyze and validate business, functional and technical requirements.
Facilitate requirement elicitation sessions and walkthroughs with business and IT resources.
Perform current state analysis of existing business systems, applications and functions.
Produce timely, high-quality, requirements-related work products, including requirement specifications, process flows, mock-ups and wireframes.
Facilitate the definition, creation and management of the project backlog.
Author high-quality user stories, features and epics.
Participate and in some instances, lead backlog grooming activities for assigned projects.
Answer questions and clarify requirements for projects and enhancements during the estimation process.
Plan, facilitate and execute system / functional testing and UAT for projects and enhancements.
Become deeply immersed and knowledgeable about core business functions, processes and workflows associated with assigned business areas and projects.
Understand the relationships, dependencies and impact of neighboring business functions.
Understand core systems, applications and technical platforms.
Document, analyze and assess current business processes and underlying systems / applications.
Evolve into a subject-matter expert who can easily liaise between IT and other departments.
Collaborate with other departments and IT to develop business cases associated with new project requests.
Coordinate tactical-related business requests for IT development enhancements.
Minimum Qualifications:
Education: Bachelor's degree in a work-related discipline/field from an accredited college or university.
Experience: Six (6) years of progressively responsible and directly related work experience.