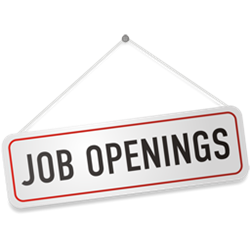 Candidates must have experience supporting acquisitions related to enterprise IT hardware, software, or services. The IT Analyst serves as an analyst for a specialized group of IT Specialists at the Infrastructure Operations (IO) Business Office/Franchise Budget Office with responsibility for the identification, recording, and reporting of IT components, including their versions, constituent components and relationships for IT Lifecycle Management.
Serves as an authority in planning and defining purposes, scope, objectives, policies and procedures and the organization and technical data in the context for IT Asset management and will be responsible for the development of IT asset management policies and procedures.
Responsible for identifying and managing the Contracting Officer Representative (COR) role in the management of support contracts, technology refreshes and analysis of technology viability utilizing established analytical processes.
Responsible for the reporting of all current and historical data concerned with each asset throughout its life cycle.
Responsible for a series of reviews and audits that verify the physical existence of assets and check that they are correctly recorded in the Configuration Management system, the Asset Management system and the Information Technology Asset Management (ITAM) system.
Requires close partnerships with all IT process owners to ensure financial/business considerations are considered in ITAM decisions.
Frequently solves complex and persistent problems associated with the integration of various hardware and software components and applications as required to meet the lifecycle analysis and needs.
Responsible for documentation requirements relevant to IT asset management processes.
Supports activities to develop, document and implement plans and processes to ensure products meet technical, data, regulatory and agency requirements and to maintain asset viability. Provides oversight, status tracking and reports data to monitor adherence to regulatory, operational and contractual requirements.
Responsible for conducting audits and reviews to ensure requirements are met.
Evaluates, analyzes and develops integrated IT asset management processes.
Responsible for active participation in the development of plans, schedules and resource commitments for process improvements and changes.
Provides advisory guidance and assistance to customers in interpreting ITAM implementation plans that reflect the processes, tools, and procedures to be used to implement and maintain an ITAM program.
With the VA's strategic goals and priorities in mind, facilitates coordination activities related to the preparation of supported IT asset management policies and standards to support an operation of data systems.
Minimum Qualifications:
Education: Bachelor's degree in a work-related discipline/field from an accredited college or university.
Experience: Six (6) years of progressively responsible and directly related work experience.