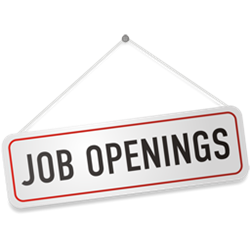 Primary Duties:
Design, implement, test, and maintain various software projects.
Provide technical assistance for developed software.
Discuss system requirements with end users and provide software suggestions and recommendations to help them understand potential limitations and challenges.
Analyze and review data, report findings, interpret results, and make recommendations.
Plan, organize, and prioritize time and workload to accomplish tasks and meet deadlines.
The Ideal Candidate:
The ideal candidate requires expertise in application development, specifically SQL Server, C#, ASP.NET, and JavaScript. The candidate chosen will require excellent communication, organization, and leadership skills.
Minimum Qualifications:
Min Education:Bachelor Degree in Computer Science, Software Engineering, Information Systems or Equivalent.
Apply by Mail:Send Resume to HR, 32985 Hamilton Court, Suite 100-D Farmington Hills, MI 48334
Published On : 26-Aug-2018