Integration Architect Roles And Responsibilities 
Location:   South borough, MA
Integration Architect Initial Contract Duration: 6-12 months, likely extension, possible contract to hire
 Remarks:                           
Integration Arch – Must has API, Work Flow, Rules Engine, Vendor Management
Integration Architect Job Notifications 2017
Integration Architect Job Description 
Job Description: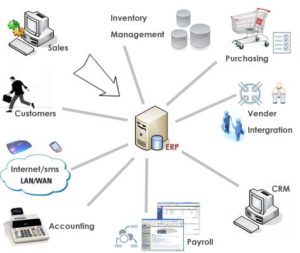 Integration Architect  Visitant, the Infrastructure Architect will be focused on all aspects of cloud strategy and adoption for applications, platform, and infrastructure as a service. Includes process improvement opportunities that can be deployed onsite or in 3rd party environments.
The architect will work to define the requirements, principles and models that guide technology services decisions in alignment with strategic IT and enterprise goals. Responsible for defining architecture standards, frameworks and guidelines. Directly participates in the governance process for reviewing specific solutions to assure they are properly leveraging published frameworks and standards. Works closely with Solution Architects, Engineering teams and Development groups to advocate the value identified in new infrastructure service models.
Responsibilities:
Integration Architect Identifies, publishes and communicates strategic technology standards, frameworks, principles and roadmaps to be used throughout the IT organization to guide technology decisions and leverage efficiency opportunities. Drives design for a secure, efficient, and adaptable future state model. Ensures that new projects and migrations are in alignment with the IT capital budget, project portfolio, and IT/enterprise strategic goals.
Researches and recommends opportunities to adopt new technologies. Analyzes the impact of implementing new technologies into the IT infrastructure. Proactively researches IT enterprise architecture best practices and methodologies and determines relevancy to the Visitant IT and business organizations. Participates in the life cycle planning of existing IT assets.
Assists Solution Architects, and Project Managers in matching technology services to specific business service and application development projects to ensure consistent use throughout the enterprise. Identifies and leverages opportunities across IT departments to ensure a consistent and efficient infrastructure framework.
Educates and guides engineers in the vision and use cases of specific solutions within the Enterprise Architecture portfolio.
Develops and participates in the governance of Enterprise Architecture principles and framework to assure compliance to the EA strategy and that exceptions are well justified and documented through a formal waiver process. Analyzes the impact of exceptions and its effect on future IT and enterprise goals.
Use business requirements to identify, evaluate and present alternative design solutions which meet customer needs
Prioritize requirements for inclusion in the software development phase using plan-driven (traditional) and change-driven (iterative and agile) techniques
Create a use case diagram to clarify solution scope
Special projects as assigned.
Scope of Responsibility:
Direct impact on enterprise wise technology investments
Defines Infrastructure technology standards, guidelines and frameworks
Matches technology services to specific business architecture requirements
Analyzes trade-offs associated with granting exceptions and waivers to technology and process standards
Requirements
SKILLS/KNOWLEDGE/ABILITIES (SKA) REQUIRED:
8+ years of infrastructure engineering / designing experience recommending infrastructure solutions across multiple-platforms…technically competent in a minimum of 3 of the following disciplines:
o   Windows Server OS
o   Linux
o   Cisco Networks and general networking concepts
o   SAN and centralized storage (Cisco UCS, EMC)
o   Middleware (WAS or MQ)
o   VMWare Hypervisor
o   IIS / Apache
o   Azure, AWS or other IaaS cloud services
 Education:
Bachelor's Degree in Computer Science or equivalent technical experience