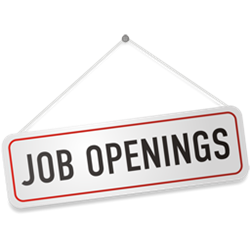 The IT Data Analyst will assist in the design and implement information systems that optimize organizational efficiency. The IT Data Analyst will also assist in resolving technical problems via email, phone, and in person. The IT Data Analyst will install hardware, load appropriate software packages and assist in addressing long-term solutions to current problems.
Responsibilities
Assist in the design, analyzes, and implementation of efficient IT systems.
Responsible for execution and distribution of reports supporting various departments including IT and Management
Pulling data and creating centralized reporting, specifically weekly and monthly reports for Help desk and Managers
Continuing to make necessary updates and adjustments to reporting templates and other in-house applications per changes required
Ensure reports are executed timely and verify accuracy of data
Provide detailed analysis and ad-hoc reporting as requested
Responsible for maintaining the Web Help Desk system, coding IT invoices for AP, and handling billing disputes.
Gather feedback from end users to continue improving systems.
Develop and analyze functional specifications.
Design efficient IT systems to meet business and technology needs.
Coordinate developers to build and implement technology solutions.
Integrate multiple systems and reconcile needs of different teams.
Gather feedback from end users about system performance.
Provide advice and technical training to staff.
Assists in the customization and adaptation of existing programs to meet users' requirements.
Provides updates, status and completion information to manager and/or users, via voice mail, e-mail or in-person communication.
Documents new applications and changes to existing applications.
Troubleshoots application issues and working with the team to resolve and make changes in a timely manner.
Work closely with all levels of management to provide strategic recommendations on how to optimize business plans, policies and procedures.
Minimum Qualifications:
Education: Bachelor's degree in a work-related discipline/field from an accredited college or university.
Experience: Six (6) years of progressively responsible and directly related work experience.