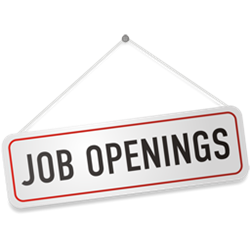 Position Summary:
The person in this position will focus on improving operations that involve information technology within the company. The business analyst offers consultation to management in an effort to help the company become more effective, while analyzing the hardware, software, product implementation and IT services that are being employed.
Essential Duties and Responsibilities:
To perform this job successfully, an individual must be able to perform the following satisfactorily; other duties may be assigned. Reasonable accommodations may be made to enable individuals with disabilities to perform the essential functions.
Peruse the results and make suggestions as to what should be changed regarding company IT policies, IT structure, and IT operations.
Carry out problem solving techniques in order to come up with a solution when problems are detected.
Implement solutions and monitor to analyze efficiencies and make continuous improvements.
Identify, communicate, and manage risks associated with projects.
Identify business or customer requirements and information technology alternatives.
Create project plans for information technology development and testing.
Translate requirements into new information technology project specifications and use cases.
Assesses the risks of various solutions and prioritizes competing business demands
Additional responsibilities:
Carry out analyses, such as cost benefit analyses.
Acts as a liaison between departmental end-users, technical analysts, information technology analysts, consultants and other organizations in the analysis, design, configuration, testing and maintenance of systems to ensure optimal operational performance.
Plans, organizes and conducts business process re-engineering/improvement projects and/or management reviews.
Participates in user acceptance testing and qa testing of new system functionality.
Develops training curriculum and conducts formal training sessions
Minimum Qualifications:
Education: Bachelor's degree in a work-related discipline/field from an accredited college or university.
Experience: Six (6) years of progressively responsible and directly related work experience.