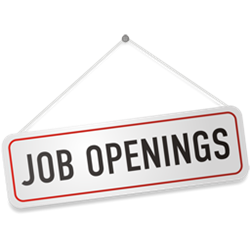 Job Description :
Job Title: SQL Data Analyst
Location: Redmond, WA
Duration: 6 months
Job Description:
Should have strong knowledge with SSAS / MDX/ DAX – Big data highly desired.
Bachelor's degree in Computer Science, Engineering, Business or related field and 8+ Year's experience in the following:
– Business Intelligence development on the Microsoft Platform (SSAS, SSIS
– Deep experience in data modeling, data analysis, relational and multi-dimensional database design using the SQL Server Stack.
– Experience OLAP Cube, DAX query developmentnbsp; Advanced data analysis skills including advanced SQL query capabilities.
– Strong multi-tasking skills and hands on programming skills are a must.
– Excellent oral and written communications skillsnbsp; Excellent interpersonal communications skillsnbsp; Results oriented and self-motivated.
Bonus Qualifications:
Experience with Azure cloud technologies such as Blob, PolyBase, U-SQL, Azure Data factory, Azure Data warehouse.
Seo or Search engine optimization basic approach of Search
Yes, we already knew the meaning of SEO or search engine optimization but the question here is how to optimize it. Basically, SEO is about two things: On Page Optimization and Off Page Optimization. In this article I will discuss what does On Page Optimization means and what factors that needs to be optimized. Let me start with identifying On Page Factors. These are all objects in a website. These are html codes, keywords, keyword density, keyword proximity, keyword prominence, domain name, URL structures, sitemaps, htaccess, robot.txt and even the content. On Page Optimization is basically optimizing all on page factors. On Page Factors:
Keywords Keywords are very important part in SEO. People who are new in internet industry need to research the right keywords to increase traffic in their websites. Did you remember the "Phone Directory Theory" from my first article? Even though you offer the best products with the best prices offered all over the world but your website were buried under many other websites there is no point of having a website because you will surely have lesser traffic or if worst comes to worst you might not have any traffic at all. This why we need to research for the right keywords that suits to your business. In order to find the right keywords, should visualize what your target market might be searching to find your website and optimize that keyword to increase your visibility on search engines. Keywords can be classified into two kinds: 1. Short tailed, 2. long tailed. Short keywords are broad keywords, meaning you might be targeting large market group while long tailed keywords are targeting smaller market group.
Content Content is the next essential part in SEO. This where you will convince your target market to purchase your products, that is why content was called "The King". The discipline of creating articles for online purposes is different from articles for magazines, newspaper and other publications. The difference between an article made for online purposes and the other publications made for offline distributions is the number of keywords being repeated throughout your article provided you should observe three important things which are keyword density, keyword proximity, and keyword prominence.
Keyword density This is the most critical aspects of successful search engine optimization. Basically, Keyword density is the ratio of keyword or key phrases to the total number of words on a webpage. Keyword density is calculated by dividing the total of number of words on your page by the number of times of your primary keyword or key phrase you place all over your page. The recommend percentage of keyword density was around 2 – 4 %.
Keyword proximity Keyword Proximity refers to how close between two or more keywords, the closer the keywords the better.
Keyword prominence Keyword Prominence refers to how close to the top your keywords are within a webpage. It is recommended to place keywords that are important at, or near, the start of a webpage, sentence, TITLE or META Tag.
Html Codes This refers to the overall appearance of your website.
Content or In page text Text codes refer to the appearance of your content. These are the "b", "i", "h1″, "h2″, "h3″, "h4″, "h5″, "h6″, "h7″. These codes emphasize your keywords and let search engines know that they are important.
Title tags Title tag refers to the title of your webpage. For better rankings you can include your keywords in it.
Meta Tags Meta Tags are information inserted into the area of your webpage. Although search engines do not give too much importance, it can be useful on your webpage. There are many kinds of Meta Tags, but will only discuss to you the most important among them. They are the following:
Seo  Services in Detroit Company 
Meta Keywords Meta Keywords allows you to provide additional text information for crawler based search engines to index along with your body. This is where you will put your keywords. This also helps search engines to come up for synonyms, misspellings or unusual words that do not appear within your webpage.
Meta Description Meta Description allows you to influence the description of your page for search engines that supports it.
Alt Tags Because images are not recognized by search engines, we need to insert descriptions in Alt tags. Inserting keywords in Alt tags also increase traffic; some experts usually refer to this as Image Optimization.
Domain Name Domain Name also has an impact on search engines especially if you put your keywords in it. With this reason, lots of people buy lots of domains that have keywords in it and sold it with much higher value. If you are targeting only in your region, you should purchase domains that is specially made in your target region. Ex. [https://www.domain.au], https://www.domain.ph, etc. Google gives high importance of domains with .gov, .edu.
URL Structure Internal pages and its structures are important for accessibility of your target viewers and spider.
Sitemap Sitemap has two purposed: 1. Search Engines, 2. End users. For search engines, sitemap help to speed up the crawling specially those deep links. While for End users, sitemap help them to navigate your whole website.
Robots.txt Robots.txt was used to exclude or provides restrictions to search engine robots to crawl an unwanted file in your server.
.htaccess An .htaccess file is a simple ASCII file, such as you would create through a text editor like notepad or SimpleText. Many people seem to have some confusion over the naming convention for the file, so let me get that out of the way. .htaccess is the file extension. It is not file.htaccess or somepage.htaccess, it is simply named .htaccess.
Now that you know the basics of On Page Optimization and its factors that you need to optimize, you should better wait for the continuation of this article.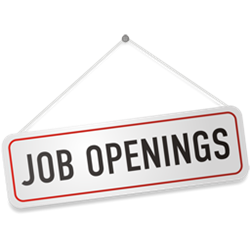 Sr. Data Architect/Data Modeler
Job Description :
The Sr. Data Architect/Data Modeler will be part of the team to develop the new data platform that will enable integration of data sources with the next generation technologies across functional boundaries and enable researchers and decision makers to solve ever more complex problems and make decisions that impact patient outcomes.
Responsibilities:
Work with multiple teams to identify, design and build appropriate dataset and linkages for complex data.
Support refactoring legacy systems into microservices which integrate with a Hadoop data lake.
Contribute to evaluating and selecting new tools for data management and promoting industry best data management practices among the development teams.
Manage metadata for all data sources within a Hadoop data lake.
Organize, deliver, and ensure data integration support.
Develops/manages complex data models (conceptual, logical, & physical) in multiple formats (relational, star/snowflake, object-oriented, etc )
Analyzes & acquires data from primary and secondary data sources – creating mapping specifications/requirements for use by ETL development resources
Maintains knowledge on current and emerging developments/trends for assigned areas of responsibility, assesses the impact, and collaborates with management to incorporate new trends and developments in current and future solutions.
Identifies and recommends process improvements that significantly reduce workloads or improve quality for his/her assigned areas of responsibility.
Determines how existing applications, systems, databases, interfaces and/or hardware can interact to meet new and emerging enterprise initiatives.
Provides input and validates project plans, test plans and implementation plans.
Consults and/or participates in the requirements, design and coding walkthroughs to ensure the development of quality solutions.
Proactively identifies problems and presents/develops solutions
Communicates effectively with internal stakeholders and management.
Required Skills:
5+ Years of experience implementing relational database designs, data warehousing, data architecture, & data modeling, including strong knowledge of various data modeling approaches and practices (experience with 3NF, star schemas, and multi-dimensional designs)
6+ years SOL experience
5+ years creating physical data models for relational databases.
4+ years of experience working in Hadoop environment, including HDFS, Hive, Sqoop, HBase, Pig, Flume, Parquet, Avro and/or Spark.
3+ years of Experience with XML, UML and JSON.
Knowledge of Informatics, analytics, computational science and service management.
Experience with ERwin Enterprise Data Modeler or equivalent modeling software.
Strong written and verbal communication skills.
Preferred Experience:
Ability to logically model healthcare data.
Experience working with Agile methodologies